Health care offer for non-european patients
Apart from emergencies, the admission of foreign patients who are not residents of France is subject to the issue of a charge or the payment of a deposit calculated on the basis of the provisional duration of the stay. The patient and also the staff of Lille University Hospital may request the assistance of an interpreter.
Lille University Hospital guarantees foreign patients the same reception and care conditions as those received by national or European patients, without priority or preferential treatment.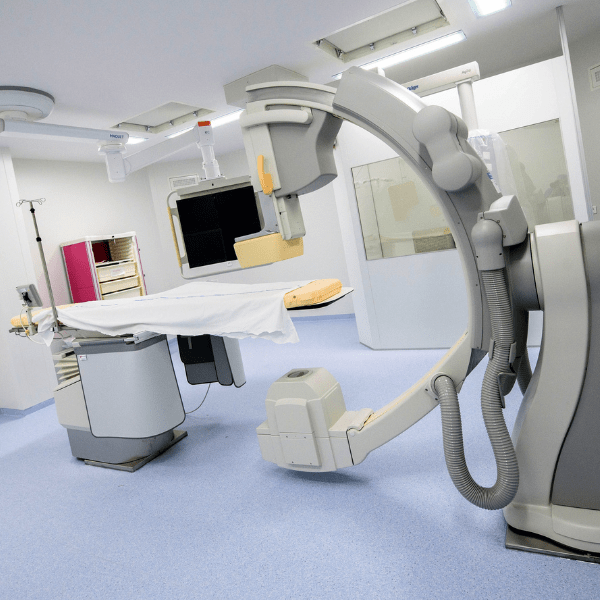 Non-EU patients should contact the relevant medical service by e-mail or by mail. The documents to be sent are the following:
The patient's identity (name + first name + date of birth);
A copy of the patient's passport;
Medical history and medical reports;
The patient's specific request: diagnosis, second opinion, therapy, other;
Type of personal insurance coverage of medical expenses: insurance, organization, personal expenses.
A few days after the initial request, on the basis of a careful examination of the patient's medical file by the medical teams, Lille University Hospital will contact the patient so as to propose a therapeutic program or planned hospitalization, as well as an estimate of the costs (scheduled medical care costs, accommodation costs, miscellaneous costs).
Please note that the patient's treatment at Lille University Hospital will only be officially confirmed after express acceptance, by the patient, of the estimated costs of the consultation and/or possibly hospitalization and payment of the total amount before arrival.
However, the patient may be exempted from the advance payment of hospitalization fees, subject to confirmation from the accounting department of the Lille University Hospital, before admission. It is necessary that he/she has international insurance or that he/she provides proof that any other organization is indeed likely to pay directly for his/her hospitalization costs.
As soon as the payment or guarantee of payment is received, the patient's admission to the hospital is organized. The patient will receive, by e-mail or postal letter, additional information and date of hospitalization so that, if necessary, he/she can obtain a medical visa from the French Embassy.
Upon arrival at the Lille University Hospital, the patient will go to the admission office. The administrative staff will present the administrative formalities to the patient who will then be directed to the relevant hospitalization service. The Lille University Hospital team will assist the patient throughout his/her stay and provide specific services at his/her request.
The date of the end of hospitalization is determined by the doctor in charge of the patient. When the patient is discharged, the bill may be updated to include possible additional costs (examinations, treatments or unexpected interventions). The patient will be asked to pay for these possible additional costs, unless covered by a third party.
The medical report will be sent to the patient after discharge from the hospital, in English if necessary.